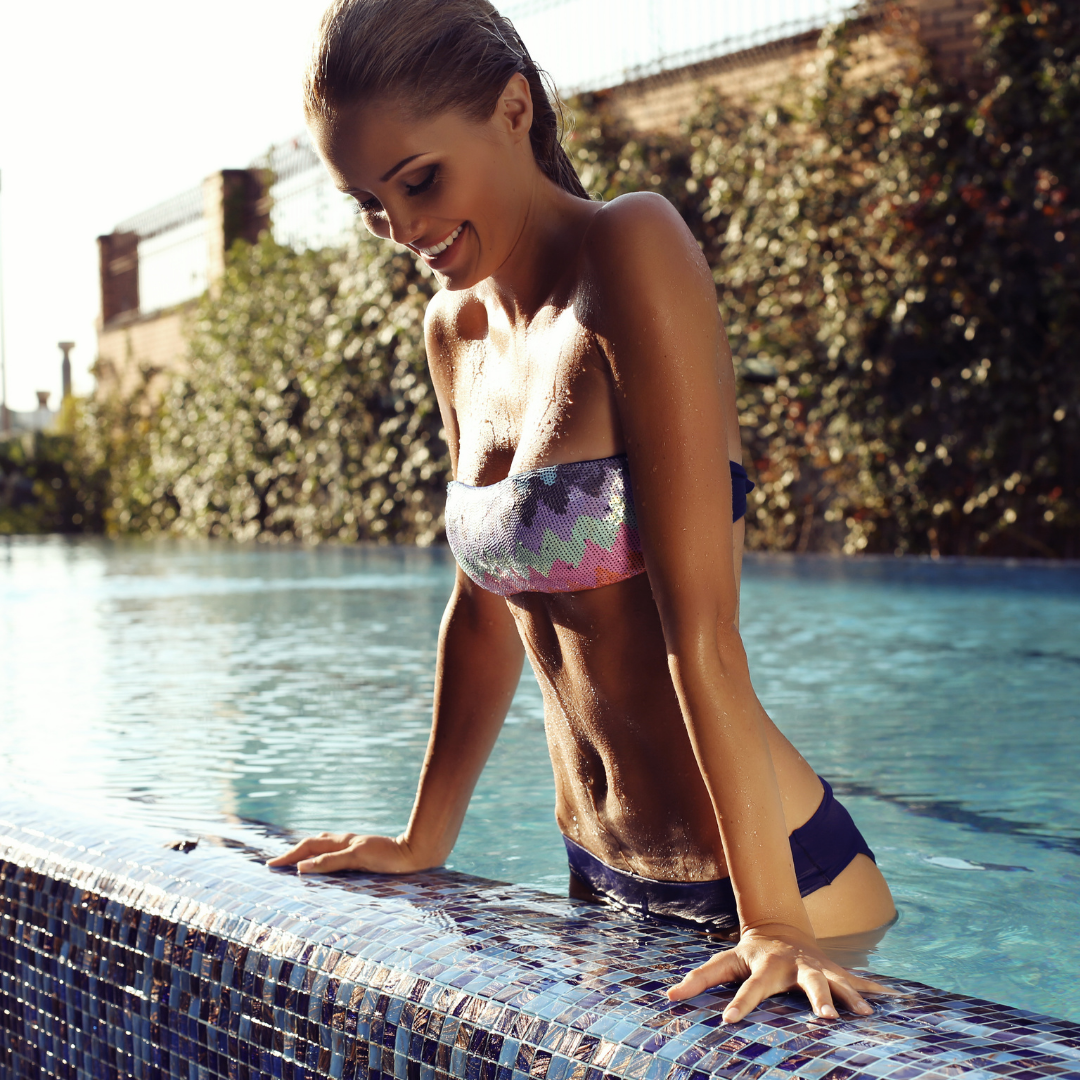 We all know sunless tanning is a lot healthier alternative to keeping your summer glow year round. Plus it's apart of a lot of peoples weekly routine. Here are some of our most frequently asked questions (FAQs) about our self tanning products to keep your tan perfect and glowing.
I'm a busy woman, how long does this take to apply?
We get it and as a business owner and creator of LuxeBody, the line is developed for you in mind!  Think about how long it takes you to put lotion all over your body - a few minutes right?  It's about the same for our bronzing mousse and then add in a little look over in the mirror to make sure you didn't miss any spots (LuxeBody contains a bronzing guide to ensure you got everywhere) and you're good to go.  Include it into your nightly routine, put on your pj's and hop into bed. 
My biggest fear (and past experiences) is turning orange, will this turn me orange?
We'd like to thank 'Donald' for this and not sure where he shops but we ensure you that LuxeBody won't turn you orange.  If you've experienced this in the past most likely you would have purchased something from your local drug store.  Our product contains DHA which is derived from sugar cane and sugar beets and with the proper prep to your skin beforehand, you will only experience a bronzed glow.
I'm really pale and afraid to look un-natural
The great thing about LuxeBody is that its buildable.  We've created a product that is for light to medium skin tones and you can use as little or as much of the mousse as you'd like.  We recommend that you use one coat and if you are afraid it might be too dark, stick with the one coat, let it process for 8 hours, shower and see how it looks.  If you feel you can go a bit darker, add another layer of the mousse and repeat.
Is this safe to use on the face?
Absolutely, LuxeBody is designed for the face and body.  Don't forget to purchase our mitts which come in a pack of 2 - one for the face and one for the body.  Quick expert tip, keep it lighter than the skin and always avoid the upper lip.  No one wants a tanned upper lip - trust us!
Does the bronzing mousse contain sunscreen?
It does not so we highly recommend that if you are going out in the sun to please use sunscreen to protect your skin.  No sunless tanning products contain sunscreen.  Quick expert tip, use a sunscreen lotion as opposed to a spray, it keeps your sunless tan more moist and will last longer.
How do you get your back area?
The million dollar question! With the LuxeBody tanning mitt, you should be able to reach the majority of your back but if you have a partner or roommate hanging around, maybe ask them to help.  Don't forget that LuxeBody is for light to medium skin tones so we haven't created a product that is so dark that it'll be extremely noticeable.


Can I workout after I tan?

If you plan on working out the day you're planning on apply your tan, make sure you workout beforehand. With our signature 8 hour solution you will want to refrain from working out until after your first rinse. Don't forget, the tanning solution is actually clear, the bronze you see when you apply is your guide to help you apply your tan evenly so it will never fully absorb into the skin and should be rinsed before you head in for a sweat session.
How soon after can I shower?

One of the most common questions people ask about applying our tan is "when can I shower after I tan?". We recommend waiting the full 8 hours before you shower for the first time, but don't wait more than 24 hours.
When you shower for the first time after applying your tan, you'll probably see some golden glow wash down the drain, but don't worry! You'll still look as bronzed as ever when you get out. This is just some of the extra solution washing off your skin. When we say wait 8 hours after you apply your tan, we also mean stay away from all moisture. This includes working out and sweating, moisturizing your skin, putting on liquid foundation, or anything else that might get your tan wet. These first few hours are super important as your tan develops and any excess moisture might prevent the solution from adhering to your skin properly.
What is the best time to use the tanning mousse?

The best time to apply your sunless tan is at night.  Getting wet, sweating, rain and clothes can mess up your tan when it's still setting into your skin, a process which can take eight hours to develop. We recommend adding in self-tanning to your evening routine for the best results.
What are some tips I should know to prepare my skin?

Expect your sunless tan to last about a week.  This all depends on how you treat your skin once its absorbed but we have created a solution that will come off evenly as long as you follow a few simple tips:
Get all of your other beauty services, like nails, waxing, or a massage done before you tan.

Wax at least 24 hours before. Wax can stay on the skin, making it difficult for your tan to hold.

Exfoliate in the shower at least 4 hours before your tan. This helps the tanning solution adhere to your skin, but it also gives your pores enough time to close back up for an even color.

When you're exfoliating, make sure to use an exfoliator that's oil-free and made from organic ingredients.

Shave at least 4 hours before.

To preserve your tan, avoid swimming, long showers, baths, steam rooms, and saunas.

Don't be afraid to "top off" your tan every few days to keep an even bronzed glow.

Don't exfoliate until you're ready to say goodbye to your current tan and hello to your new one.
How do you make the tan darker?

Double dip, we encourage it!  Our tan is designed to be layered.  Want a nice sun kissed glow, apply one layer of our tan all over the body.  Looking for a more bronzed goddess glow? Let the first coat sit for about 5 mins and then apply another layer on.  Our product is buildable so start off with a small amount and continue to layer.
Can I shave with the tan on?

This one is one of the most important tips because not only does a razor remove hair, but it also exfoliates your skin.
Use a new razor because a fresh razor will cut into your skin less and not remove as much of the tanning solution

Wait at least 8 hours after you tan to shave for the first time (if you have to).

Use an oil-free moisturizing body wash when shaving, not traditional shaving cream. Most shaving creams on the market contain alcohol and heavy detergents that can strip your tan.

Shave lightly and try not to press into your skin too hard. The lighter your shaving, the less it will exfoliate.

Don't shave too often. A little leg hair never hurt anyone, right?
So long story short, yes you can shave after you tan as long as you are careful and don't strip your skin of the tanning solution.
How long does the tan last?

Our self tanner last nearly 5-8 days (albeit with fading), only when given ample time to develop.
Our Mission
To bring a natural looking Caribbean tan to women around the world. Our natural bronzers are perfect for a simple at-home application that will leave you with a flawless bronzing result. "Bringing the Caribbean to you!"