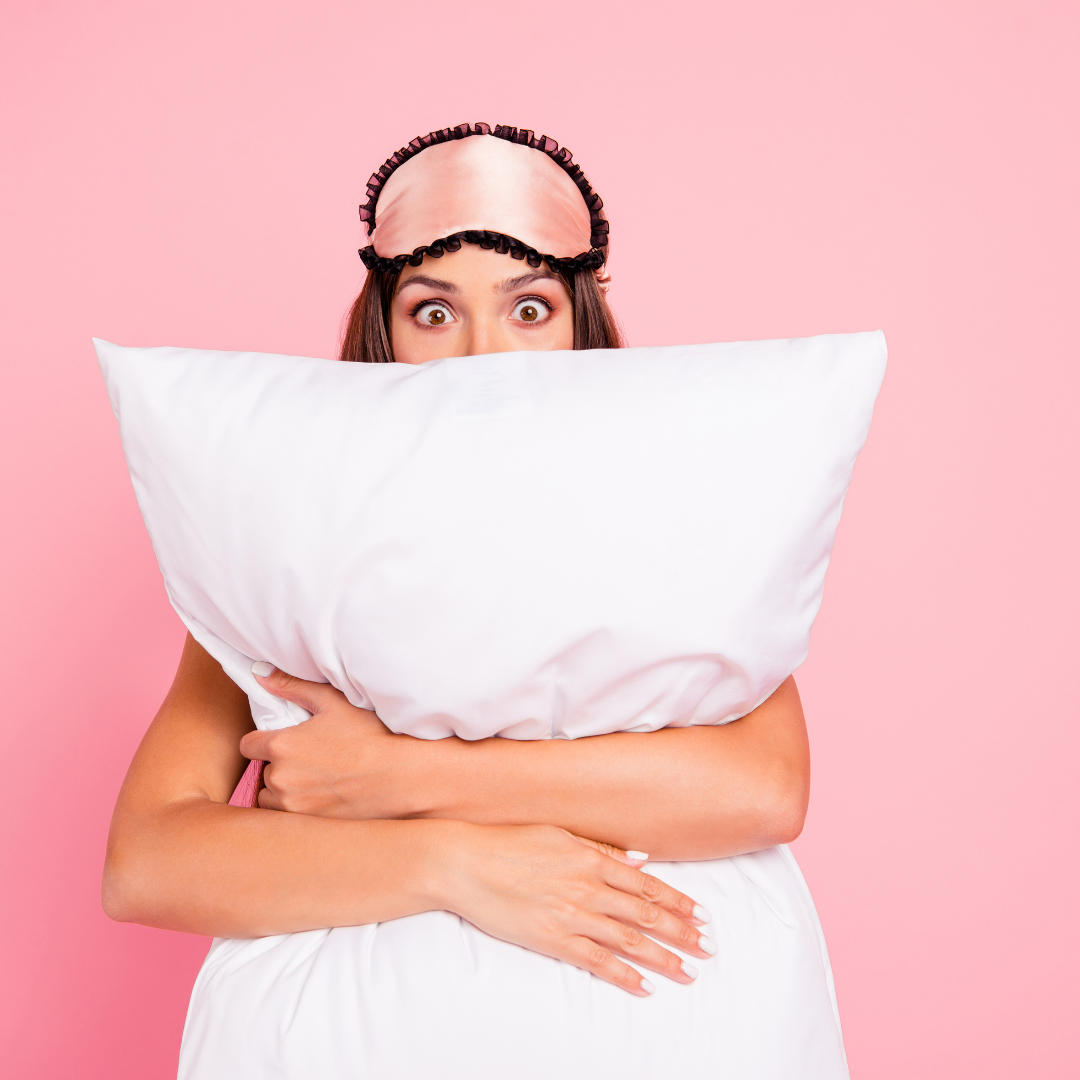 We've all been there, it's late at night and we've just been invited to a party and realize we're pale as pale can be! Every outfit you try on you KNOW would look better with a tan and in fact, you know you'd even feel better and more confident showing up if you just had a bit of color.
So, you reach for you LuxeBody Sunless Bronzing Mousse and decide this is the perfect time to tan yourself and give yourself that extra boost of confidence for that party.
It's now late at night and you need to apply the sunless bronzing mousse but worried you might end up with it in places you don't want our tan to be while sleeping in it!
Here are some tips to achieve the perfect overnight self tan, minus the mishaps!
We all perspire while we sleep, and if you go to bed with a fresh sunless tan, where there is skin-on-skin contact it can cause a transfer of tan.
For example, if you always sleep with your hand between your knees, and you wear shorts to bed after applying your tan, chances are, you'll end up with that hand between your knees at some point during the night. When you perspire, tanning solution will transfer to your hand, and cause staining.
If you know you'll be sleeping with your hand between your knees, it's best to wear loose pajama pants and an oversized t-shirt. 
We also recommend laying a towel over your pillow to prevent any bronzer transfer from your neck.
Tend to sleep with your hand tucked up by your face?
Slide your arm under the pillow so that the pillow acts as a barrier between the skin-on-skin. 
A good rule of thumb is to always try to avoid any skin-on-skin contact while you sleep – even with others!
LuxeBody bronzing mousse is designed to absorb a lot quicker into the skin due to its light consistency.  This means our mousse dries quicker and causes less stickiness and transfer onto your sheets through the night.
It is a quick drying formula to ensure you don't have to stand around too long naked waiting for it to dry before getting into bed!
Best tanning schedule:
Shower before bed and remove all makeup, deodorant, lotion and perfume
Apply your LuxeBody Bronzing Mousse
Let dry for 5 mins
Throw on a pair of loose pajama bottoms and a t-shirt
Set a towel over your pillow
Hop in to bed
Our formula needs to develop over 8 hours, just enough time for the perfect beauty sleep
Wake up in the morning, rinse the excess tan off and you're good as gold!
Need a refresher on how to apply your self tan like a pro? Click here
Our Mission
To bring a natural looking Caribbean tan to women around the world. Our natural bronzers are perfect for a simple at-home application that will leave you with a flawless bronzing result. "Bringing the Caribbean to you!"